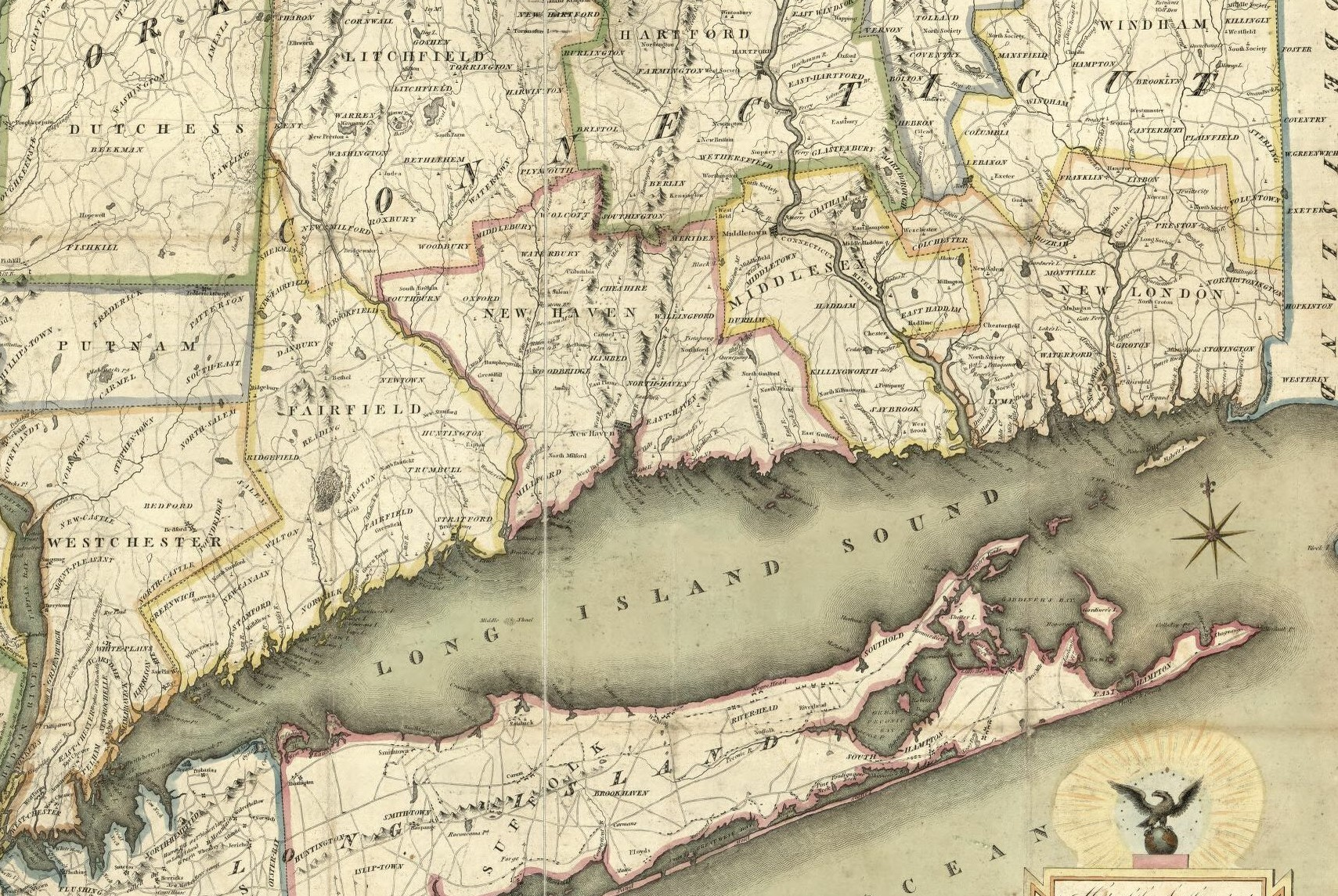 Hartford
On March 15, 1777, the Dominys recorded an order for a clock to be made for Captain Levi Riley of Hartford. In addition to serving customers in this area, the Dominys also purchased cast-steel axes and other edge tools from Collins & Company, founded in 1826.
Haddam
In 1783 Nathaniel Dominy IV made two timepieces for James Hazelton of Haddam, Connecticut. Hazelton was billed a total of £13 for both clocks.
Lyme
Nathaniel Dominy IV frequently repaired watches for the Beckwith and Lester families of Lyme. The Beckwiths are described as "clothiers" in Nathaniel's accounts from 1800 to 1813.
Stonington
In 1775, Nathaniel IV was commissioned by Samuel Babcox of Stonington to repair a clock and watch.
Flushing
On November 7, 1799, Nathaniel IV billed David Gardiner of Flushing £36 for "1 clock." The bill indicates that David, like his brother, John Lyon Gardiner, obtained the clock face in New York.
Islip
By 1828, Felix Dominy must have been convinced that his future livelihood would not result from clock making or clock and watch repairs. It was in 1828 that Sarah Nicoll of Islip, Long Island, canceled her purchase of a "good and neat clock without any finery about it" from Felix because she considered his $80 price for such a clock, "a piece of folly"